Be prepared for any driving conditions
with a Chevy AWD or 4WD
car, truck or SUV from Portsmouth Chevrolet
View Inventory +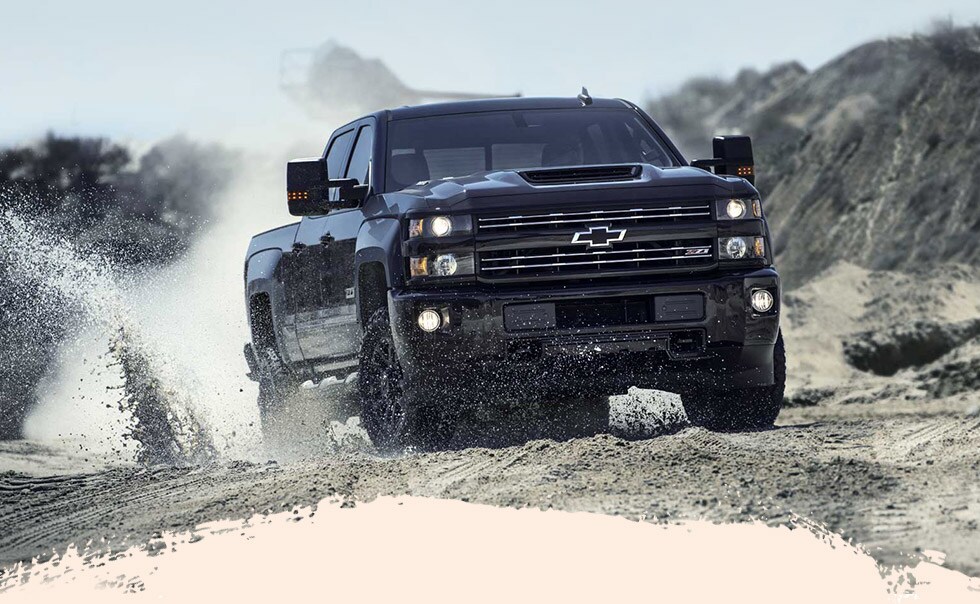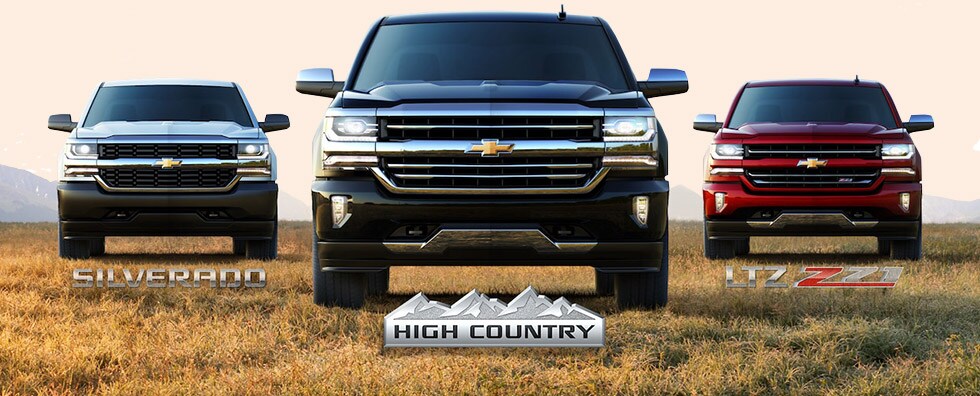 ALL WHEEL DRIVE
A drivetrain that allows the vehicle to send power to all four wheels at the same time. This AWD system is on all the time and cannot be turned off and configurations cannot usually be changed.
FOUR WHEEL DRIVE
A drivetrain that allows the vehicle to send power to all four wheels in various configurations. The 4WD system can be turned off at at any time as well as adjusted to match driving conditions.
Benefits of Owning a Chevy AWD or Chevy 4WD Vehicle:
Better Acceleration
Better Traction & Towing
Improved Handling
Added Resale Value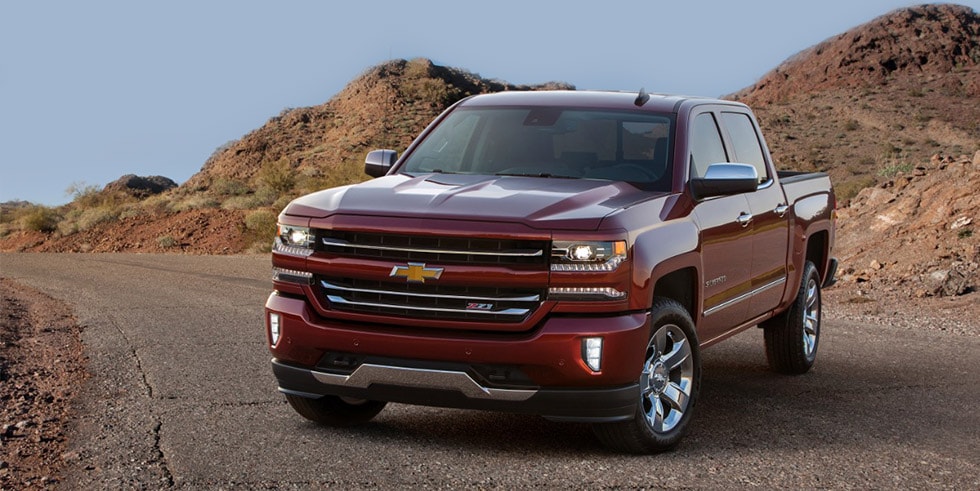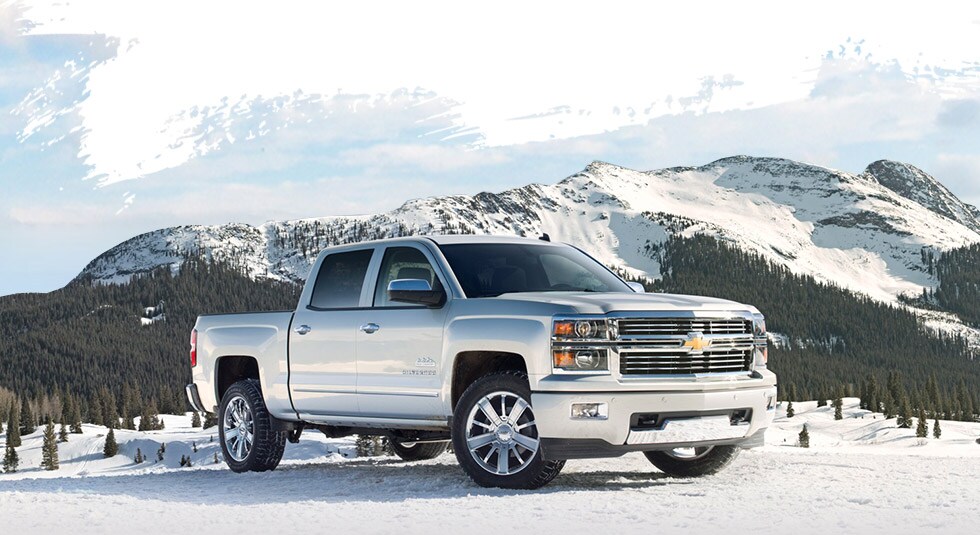 Tips to Ensure Safe Driving This Winter
Have the Proper Tires
Tires serve as your first line of defense against sliding into an accident. First, you should make sure that your vehicle has tires with good tread that are rated for all season driving. These tires have treads that are designed specifically to give you better traction in wet and snowy conditions. If your vehicle doesn't have all-season tires, you may want to consider purchasing a set. Even better, for New England's messy winters, you may want to invest in dedicated winter snow tires.
Need tires? Our Portsmouth Chevrolet Tire Price Match Guarantee ensures that if you buy select tires and you find a better price within 30 days of the purchase, we'll refund the difference. Learn More.
---
Prepare Your Vehicle
Always make sure your vehicle is in peak operating condition by having it inspected by a Chevrolet Certified Service repair facility like Portsmouth Chevrolet. Our Chevrolet Certified Service professionals will make sure your vehicle is ready to take on any winter challenge. Schedule your service now.
---
Practice Safe Driving
At the end of the day, the best tires in the world won't make up for poor driving decisions. By practicing safe driving tips, your tires can do the job they were designed for and help keep you out of an accident. Keep in mind the following when driving in adverse road conditions this winter:
1) Accelerate and decelerate slowly. Applying the gas slowly to accelerate is the best method for regaining traction and avoiding skids. Don't try to get moving in a hurry. And take time to slow down for a stoplight. Remember: It takes longer to slow down on icy roads.
2) Drive slowly. Everything takes longer on snow-covered roads. Accelerating, stopping, turning - nothing happens as quickly as on dry pavement. Give yourself time to maneuver by driving slowly.
3) The normal dry pavement following distance of three to four seconds should be increased to eight to ten seconds. This increased margin of safety will provide the longer distance needed if you have to stop.
4) Know your brakes. Whether you have antilock brakes or not, the best way to stop is threshold breaking. Keep the heel of your foot on the floor and use the ball of your foot to apply firm, steady pressure on the brake pedal.
5) Don't stop if you can avoid it. There's a big difference in the amount of inertia it takes to start moving from a full stop versus how much it takes to get moving while still rolling. If you can slow down enough to keep rolling untila traffic light changes, do it.
6) Don't power up hills. Applying extra gas on snow-covered roads just starts your wheels spinning. Try to get a little inertia going before you reach the hill and let that inertia carry you to the top. As you reach the crest of the hill, reduce your speed and proceed down hill as slowly as possible.
7) Don't stop going up a hill. There's nothing worse than trying to get moving up a hill on an icy road. Get some inertia going on a flat roadway before you take on the hill.
8) Stay home. If you really don't have to go out, don't. Even if you can drive well in the snow, not everyone else can. Don't tempt fate: If you don't have somewhere you have to be, watch the snow from indoors.